Movers In Commerce City, Colorado
We Do Your Heavy Lifting
That's not just figuratively speaking — at Moving Proz, we can handle your move into a new home or office so you can kick back and just watch us sweat. On second thought, that sounds a little weird. Maybe read a book or something while we move your stuff?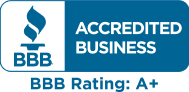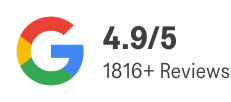 Your Go-To Movers in Commerce City
Located just northeast of downtown Denver, Commerce City has a lot to offer anyone thinking of moving there. In addition to being close to the city, the community also is close to the Rocky Mountain Arsenal National Wildlife Refuge, meaning you're minutes from the best in urban living as well as thousands of acres of unspoiled wilderness. If you're moving to the area, you'll want to have someone you can trust handling your stuff. That's why so many people throughout the Denver area depend on us
If you're moving to Commerce City, just give us a call. Not only will you experience our winning personalities for yourself, but you'll also benefit from our competitive prices, free quotes and exceptional service. Whether you're moving across the street or across the country, our goal is to make the entire experience as smooth as a greased sheet of glass. That's because we're dedicated to working overtime to make our customers happy. We know how much moving sucks, which is why we do everything in our power to make sure it doesn't for you.
Your belongings are precious to you, even if the market value of those bobbleheads have bottomed out in recent years. You can rest assured that we will treat your stuff as if it was our own, even if we wouldn't be caught dead in your wardrobe. From residential moves to office relocations, we're your complete source for all things moving.
Contact Moving Proz Today
If you're ready to learn more about what makes us the best movers in Commerce City, CO, just reach out and we'll be glad to tell you what makes us so awesome. We're open Monday through Friday from 7 a.m. to 7 p.m., Saturdays and Sundays from 8 a.m. to 7 p.m. We schedule moves seven days a week throughout the area. Get your free quote today by calling 720.644.8433 or fill out our online form if you're one of those people who hates interpersonal interactions. (We totally get it.)
Family Owned and Operated
No Hidden Fees
No Fuel or Mileage Surcharges
Specialized Customer Support— Talk to Real People About Your Move
No Walking Distance Fees
No Taxes on Services
Fully Licensed and Insured— We've Got You Covered
No Stair Charges
Only Pay for the Time You Need
Packing Supplies with Sensible Prices
Assembly and Disassembly Included
RECENT MOVING PROZ ARTICLES