Littleton Movers
We'll (Literally) Do the Heavy Lifting
Let our beefy team of haulers, lifters and packers geek out on your upcoming move. At Moving Proz, we bring big city energy to "little town" relocations (did ya catch that pun, Seinfeld?).
If you're moving to or from Littleton, CO, we can make your next few weeks stupendous.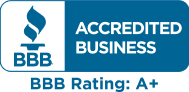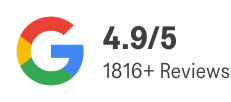 Why Hire Our Littleton Movers?
Moving sucks. We know this better than anyone — since it's what we do on a regular basis. Moving can be stressful, tiring, strenuous and full of unwanted surprises. No on enjoys doing it.
Our gift is that we can tolerate it better than the average person. Admittedly, that's not exactly an X-men superpower, but do you really want Storm or Wolverine moving your gear?
(Actually, that'd be kind of cool. But they don't exist. So, you're stuck with us).
The point is, you should be focusing on tasks such as mail-forwarding, goodbye dinners and enrolling your kids in new schools. Let us handle the logistical headaches of moving your belongings safely and efficiently from one location to the next.
We won't enjoy the process, but we're pretty freaking awesome at it. And that's why you're reading this article (instead of fussin' around with bubble wrap).
And We're Legal Too…
Technically, anyone can help you move. But not everyone is licensed to do the job. Fewer still are insured against accidents, injuries or damage. We don't know any other Littleton moving companies that are BBB-accredited with an A rating! 
At Moving Proz, we have the experience and paperwork to back up our services. For more than a decade, we've been Littleton's go-to relocation experts — helping residents change apartments, mansions, high-rise office buildings and industrial parks. No matter the size or scope of the job, your personal satisfaction is always our #1 priority.
Don't believe us? Then check out the review below. Testimonials never lie.
"Moving Proz did an excellent job. They were working for us the minute they got out of the truck. Respectful and courteous. Will definitely use them in 6 months for our final move after our house is built." – Duane W.
See? You can't make this stuff up.
Contact Moving Proz for Your Next Move
If you're still reading this, you clearly don't want to complete the move yourself. Why fight it?
You don't have to hire our full-service moving company right away, but there's no harm in requesting a free, no-obligation quote. We'll analyze the job, design a moving schedule, and present you with a budget estimate — all without you're having to assemble a single cardboard box.
Call us now at 866-980-1279 or simply fill out our online form, and we'll be in touch!
Family owned and operated
No hidden fees
No fuel or mileage surcharges
Specialized customer support — talk to real people about your move
No walking distance fees
No taxes on services
Fully licensed and insured — we have you covered
No stair charges
Only pay for the time you need
Packing supplies with sensible prices
Assembly and disassembly included
RECENT MOVING PROZ ARTICLES