PROFESSIONAL MOVERS IN CAPITOL HILL, COLORADO
GIVE US YOUR STUFF
Sorry, that come off a little aggressive, didn't it? What we meant to say is that Moving Proz is the professional moving company you can trust to move your belongings in Denver's Capitol Hill neighborhood. Whether you're moving to a new home or need to relocate your business, we can take care of everything — and we'll be nice about it, too.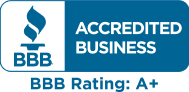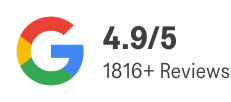 Professional Moving Services in Capitol Hill
Capitol Hill is more than just the Colorado State Capitol Building. It's one of Denver's oldest and most interesting neighborhoods, home to some of the city's best dining, shopping, and cultural destinations. Here you'll find the Denver Art Museum, the Molly Brown House, and Civic Center Park, among other attractions. Our services can help you make the most of your move to this section of the city, letting you focus on getting to know the area better while we do all the grunt work.
If you're planning to relocate to Capitol Hill, all you need to do is give us a call. We offer you competitive pricing, free quotes, and top-notch service every step of the way. No matter where you're moving to or from, you can count on us to make the entire process as simple for you as getting out of bed in the morning. Sure, it might sound like a good idea to invite all your friends over to help you, but do you really want to trust your flatscreen TV to the same guy who keeps dropping passes in your flag football league?
GET IN TOUCH WITH
MOVING PROZ
TODAY
Whether it's a residential or commercial move, we're raring to go. Just reach out to us today and we'll tell you all about what makes us the best moving company in the area. It beats standing on the street corner and yelling about it all day. (Turns out that's not the most effective marketing strategy after all.)
We're open from 7 a.m. to 7 p.m. Monday through Friday, as well as between 8 a.m. and 7 p.m. on Saturdays and Sundays. We schedule moves seven days a week, so you don't have to worry about ruining our weekend. Get your free quote today by calling 720.644.8433 or using our online contact form.
Family Owned and Operated
No Hidden Fees
No Fuel or Mileage Surcharges
Specialized Customer Support — Talk to Real People About Your Move
No Walking Distance Fees
No Taxes on Services
Fully Licensed and Insured — We've Got You Covered
No Stair Charges
Only Pay for the Time You Need
Packing Supplies with Sensible Prices
Assembly and Disassembly Included
RECENT MOVING PROZ ARTICLES