Professional Moving Company In Englewood, Colorado
Don't Stress Out About Moving
Seriously, it's bad for your health. When you choose Moving Proz to be your moving company in Englewood, Colorado, you can forget about all the crap that comes with trying to move on your own. With us on your side, you can just hang back and vibe while we do all the heavy lifting.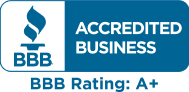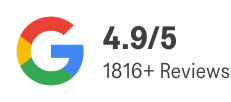 Call the Moving Experts in Englewood
Located close to Denver, Englewood was born out of the Gold Rush. Although you might not have much luck if you show up hoping to strike gold today, there's still a lot of reasons why you might want to live there. There's a wide range of outdoor activities to enjoy, including hiking, camping and golfing. There are a lot of unique dining and entertainment options, as well. Of course, being so close to the city means you'll be able to enjoy everything it has to offer, too.
Whatever reason you have for moving to the area — new job, better schools, witness relocation, etc. — Moving Proz is here to make the entire process as silky smooth as possible. We mean it, it's like butter. We offer you competitive pricing, free quotes and exceptional service in every sense of the word. No matter how far you and your stuff must travel, we're committed to doing everything we can to give you the best overall experience. Moving sucks, which is why we will jump in front of that bullet for you whenever you need us.
Call Us Today and Get Moving
If you want to learn more about what makes us the leaders in the Denver area, we're more than happy to tell you. We're available between 7 a.m. and 7 p.m. Monday through Friday, and between 8 a.m. and 7 p.m. Saturday and Sunday. We schedule moves seven days a week, so we're there when you need us. Get your free quote by calling us at 720.644.8433 or by filling out our online contact form.
Family Owned and Operated
No Hidden Fees
No Fuel or Mileage Surcharges
Specialized Customer Support— Talk to Real People About Your Move
No Walking Distance Fees
No Taxes on Services
Fully Licensed and Insured— We've Got You Covered
No Stair Charges
Only Pay for the Time You Need
Packing Supplies with Sensible Prices
Assembly and Disassembly Included
RECENT MOVING PROZ ARTICLES