MOVERS IN MONTBELLO, CO
LET US DO THE WORK
Moving sucks. Moving Proz delivers the moving services that can un-suck it in a hurry. Because we blanket the Denver metro area, Montbello is in our wheelhouse. We also know it well enough to know it isn't a suburb (more on that later).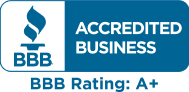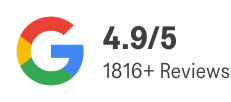 Our Service Area
Yes, we cover the 'burbs and Denver neighborhoods. Some of our service areas are:
SPEEDY MOVERS IN MONTBELLO
Way back in 2017, Realtor.com named Northeast Denver the hottest suburban neighborhood in the country. Problem is, nearly all the populated portion of the 80239 zip code cited by the website is Montbello, which is actually within the Denver city limits.
So, yeah, "misunderstood" is probably an especially apt adjective for one of Denver's largest neighborhoods.
Relatively young as neighborhoods go — the land was annexed by Denver in 1965 and mostly developed in the late 1960s and early 1970s — it was given an Italian name that translates as "beautiful mountain." With views of Mount Evans, Long's Peak and the Continental Divide, no one is arguing.
Weird thing is, even though it's right next to pricey, desirable Central Park, bordered by a national wildlife refuge and super close to Denver International Airport, Montbello gets a rap as something of a dicey neighborhood. Fact is, it's pretty middle-of-the-pack among Denver's 78 neighborhoods in many key per-capita crime stats.
For some movers, moving company hype is equally misleading. Moving Proz isn't interested in snowing anybody. We'll just give you a chance to talk to a real person who will address your concerns (real or imagined) about the many ways a move can really freak you out — and we'll reel you back in.
Contact
Moving Proz
in Montbello, CO
If you've read this far, we both know the truth: You can't quit us. You're curious about all the ways a professional moving company can meet your needs, aren't you? In that case, contact us. If you're ready to take the next step toward your move in Montbello, reach out to get an estimate.
RECENT MOVING PROZ ARTICLES