Movers In Glendale, Colorado
WE KNOW MOVING SUCKS
Trying to move your home or business is an awful experience, which is why you should call Moving Proz to handle it for you. We're more than happy to do all the packing and heavy lifting. What does that say about us? That's a question for our therapists.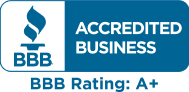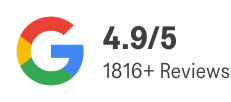 THE BEST MOVERS SERVING GLENDALE
Although it's a relatively small community, there are many reasons why you might be thinking of moving to Glendale. For instance, it's home to the first stadium in the United States built specifically for rugby, Infinity Park. Glendale also is close enough to Denver that you'll have no trouble finding something interesting to do once you get settled into your new home or place of business. That means you don't want to spend your first few days dealing with hauling your china cabinet out of your cousin's van or digging through dozens of boxes wondering where your bath towels are.
When you call on us to be your moving helpers, you'll get the total package. We're more than just a memorable name (that "z" at the end really does look cooler, doesn't it?). Working with us also means you'll benefit from our competitive pricing, free quotes and exceptional customer service from start to finish. Every time we show up at a customer's location, we're committed to making his or her moving day as simple and stress-free as we can.
We know how important your belongings are to you, even those sweaters your aunt knitted for you that never fit. We're always working as hard as we can to deliver the best experience, no matter how far you're moving.
GET IN TOUCH TODAY
We love talking about ourselves, in case you couldn't tell. Give us a call today and let's talk about how we can make your next move a lot easier. We're open Monday through Friday from 7 a.m. to 7 p.m., and Saturdays and Sundays from 8 a.m. to 7 p.m. We schedule moves seven days a week, so get your free quote today by calling 720.644.8433 or using our online contact form.
Family Owned and Operated
No Hidden Fees
No Fuel or Mileage Surcharges
Specialized Customer Support— Talk to Real People About Your Move
No Walking Distance Fees
No Taxes on Services
Fully Licensed and Insured— We've Got You Covered
No Stair Charges
Only Pay for the Time You Need
Packing Supplies with Sensible Prices
Assembly and Disassembly Included
RECENT MOVING PROZ ARTICLES