Trust One Of The Best Aurora Moving Companies
LET US DO THE WORK
Yay, you've moving to a new place! Oh crap, you're moving to a new place! Relax, we've got this. Moving Proz is the best choice when you need movers in Aurora, Colorado. Save the hyperventilating for when you realize you left the cat behind.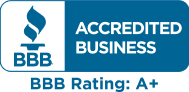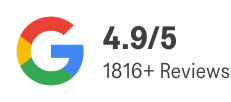 Your
Moving Experts
in Aurora
Aurora is already the third-largest city in Colorado, and its population is about to go up by at least one. That's exciting, isn't it? But that excitement is sure to come down when you take a look around your home or business and realize all that junk has to come with you. And, buddy, that credenza sure as hell ain't gonna move itself. You try asking it, see how far that gets you.
That's why you need to give us a call. We're one of the top Aurora moving companies specifically because we're not afraid to roll up our sleeves and do whatever it takes to get you and your stuff to your new place in one piece. (Except for the items that are supposed to be in several pieces, of course.) Whether you need to relocate your home or office, we can provide all the services to make the process as easy as possible. It's almost like getting an Amazon order, except it's all the stuff you already own!
We believe in going above and beyond for our customers, and we always give our maximum effort to make you 100% satisfied with our performance. Tell us to jump, and we'll ask, "How high?" (Just don't expect too much. We're built for lifting and carrying things … not really known for our verticals.)
The
Most Qualified
Pro Movers in Aurora
To get this out of the way — yes, asking your friends to help you move is a lot cheaper than hiring a moving company. However, put yourself in their shoes for a minute. You give up an entire day to help them move their entire apartment across town. You spend all day lugging boxes full of their junk up and down the stairs. After, say, the fourteenth or fifteenth time you do this, are you really going to be as careful as you can with that next box? Or are you just begging for death at that point? Wouldn't you rather huck those last few cartons out the window and let God sort it out?
If you're willing to roll the dice that your buddies aren't like you, good luck. But if you have any lingering doubts at all, it's probably a better idea to give us a call. When you hire us, you can rest easy knowing your precious belongings will be in good hands that are attached to trained professionals. Believe us, it's worth it to have someone who knows what they're doing handling your move. We'll also sweeten the deal with free quotes, friendly service and competitive pricing.
Why Move to Aurora, CO?
Assuming you haven't already made up your mind about coming to Aurora, there are plenty of reasons to do it. Situated in the heart of the Denver metro area, the community has a lot of open space so you can experience the best of both worlds. For example, there's Cherry Creek Reservoir, where you can go horseback riding, paddleboarding or hiking. If you're not the outdoorsy type or just want to do something more cerebral, Aurora's cultural art district has a wide range of galleries to peruse. Maybe you'll find something to finally replace that "Boondock Saints" poster you've had hanging up since sophomore year.
Get in Touch
With Moving Proz Today
Still not convinced you should call us? Well, thanks for reading all the way to the end of the page, at least. But if you reach out to us at 720.644.8433 or fill out our online form, we'd be more than happy to answer any questions or just talk about how awesome we are for as long as you like. We're open Monday through Friday from 7 a.m. to 7 p.m. and Saturday and Sunday from 8 a.m. to 7 p.m., and schedule moves seven days a week.
RECENT MOVING PROZ ARTICLES