CHERRY CREEK MOVERS
Let us Do the Work
Moving Proz is a professional residential and commercial moving company with offices in Cherry Creek CO. We serve the entire Denver CO metro area.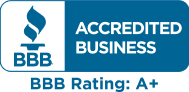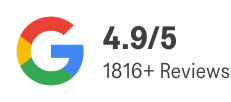 AFFORDABLE CHERRY CREEK MOVERS
The affluent neighborhood of Cherry Creek is just 5 minutes from downtown Denver. It boasts luxury, safety, and cleanliness. It's exploding with attractions for all ages of different likes including Rocky Mountain Play Park, Cherry Creek Bike Path, and Cherry Creek Fresh Market. You'll find exclusive dining, shopping, and other amenities in the neighborhood that you can't find anywhere else. In fact, the Cherry Creek Shopping Center contains 40 locally owned shops exclusive to the area.
Residents love living here and tourists love visiting it. The proof is in the pudding. Cherry Creek hasn't seen a decline in population since 2019. Furthermore, the town sees over 15 million visitors every year.
With all there's to do in Cherry Creek, it's hard to stay motivated on something so tedious as moving. That's where we come in as your reliable professional movers who will get the job done fast without incident.
HOW PROFESSIONAL MOVERS CAN HELP
We excel at wrapping, packing, loading, and hauling your belongings with proficiency and efficiency. Whether you live on the top floor in a highrise like Coda or in a mansion on St. Paul St., we come equipped with the proper tools and equipment to protect your home and items and safely maneuver them out of your old space and into your new one.
Additionally, we have sufficient manpower and truck space to effectively complete the moving process quickly from start to finish. Moving can be unsettling and no one likes to be living in disarray for weeks on end. The quicker you can get it over with and back to your life the better.
This is especially true for businesses who can't afford to put work at a standstill. Our expert movers are the best at providing smooth and swift office transitions and the proper care of packing and handling expensive office equipment like computers. We can disassemble and reassemble modular office furniture too!
WHY HIRE MOVING PROZ, LLC
When you're searching for a long-distance moving company in Cherry Creek, you want to make sure they possess certain qualities. That way you can be sure you're working with reliable movers that you can trust with your possessions.
At Moving Proz, you can feel safe and confident hiring our professional movers because we're:
experienced
skilled
efficient
thorough
careful
licensed
Insured
We're reputable too! Being in the business for over 10 years, we've garnered thousands of reviews that's earned us near a 5-star Google rating.
While you only may be relocating within the 1.7 sq. mi. of Cherry Creek or just need a professional movers hand, it's important to plan ahead and book an appointment for your upcoming moving needs as dates fill up fast, especially during the summer. You'll feel less flustered and tied down to your task if you get the ball rolling now.
CONTACT A
DENVER MOVING COMPANY
YOU CAN TRUST
Get started by taking advantage of our FREE moving estimate or call us at 720.644.8433.
When moving day comes, we'll be able to help you with your moving needs quickly, proficiently, and efficiently so you're not dealing with it weeks on end and miss out on any of the fun downtown or events happening at Fillmore Plaza.
Family Owned and Operated
No Hidden Fees
No Fuel or Mileage Surcharges
Specialized Customer Support— Talk to Real People About Your Move
No Walking Distance Fees
No Taxes on Services
Fully Licensed and Insured— We've Got You Covered
No Stair Charges
Only Pay for the Time You Need
Packing Supplies with Sensible Prices
Assembly and Disassembly Included
RECENT MOVING PROZ ARTICLES