MOVING COMPANY IN ARVADA
Relax and Let Us Do ALL the Work
Why burden yourself with the logistics of changing homes or offices when you can let Arvada's premier team of professional movers do all the heavy lifting (and packing) for you? Our commercial and residential moving company serves the entire Denver metro area.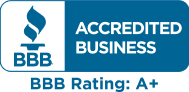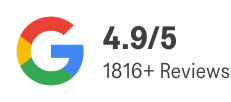 Our Mover Service Area
Our service area includes (but is not limited to):
Affordable
Moving Company
in Arvada, CO
There's a lot to like about Arvada — from museums and art galleries to hiking and biking trails. There's even more to like outside of Arvada city limits — from the Great Pyramids and Times Square to Disneyland and the Leaning Tower of Pisa. Whatever your preference, we can help you navigate the logistics of any residential or commercial move — no matter how far (or close) you choose to relocate.
Not only do we make the journey smooth, but we also make it fast and affordable. That way, you can be up and running at your new location with minimal disruption to your family life or business operations.
And don't worry about odd jobs — such as moving pianos or dealing with HOAs or fitting oversized furniture through third-story windows because the doors are too narrow. After years of playing Tetris, our pro movers are expert at applying their virtual skills to the real world (using your precious belongings as practice).
We'll be careful, of course. The streets are always watching. And we'll do whatever we have to do to jealously defend our crown — even if that means exceeding your expectations.
Pro Movers
in Arvada, CO
Most big moves come with unpleasant surprises. Even if you hire a professional company, that final bill often comes as a shock.
Not so with Moving Proz.
After carefully analyzing the job, we write up a detailed plan, complete with materials, personnel, timelines, driving routes and even a written quote. With this highly customized proposal, you know what you're getting in advance — with absolutely no surprises of any kind.
Don't have time to read the fine print?
No problem. It says, "Get ready for the most amazing move of your life."
It's true. Anyone can move boxes from point A to point B. But we do it in style and with a smile. Equally important, all your precious belongings are carefully packed up, safely transported and lovingly unpacked on the other side — all while you sit back and relax.
You can thank us later, or you can thank us now.
Why Move to
Arvada, CO
Arvada was once known as the "Celery Capital of the World" but we've come a long way since. We're now known for carrots, beetroots, parsley and even rhubarb.
Take that, Shelbyville.
Maybe you're not coming here for the veggies and herbs … that's fine. Lots of folks gravitate here because of the golf courses, wetlands, breweries and big city life. If that's your jam, so be it.
Just know that when you're ready to make the move, we'll be here to ensure your relocation happens smoothly — with no hidden fees or surprises. Just smiles, strong backs and loads of moving gear.
Contact Our
Arvada Movers
ASAP
To learn more about our professional moving services throughout Arvada CO (or to request a free quote), contact us at  or fill out our online form.
You honestly have nothing to lose since all initial consultations are 100% free with absolutely no obligations attached (unless you're calling long-distance, in which case you'll need to contact your local carrier about roaming charges and such).
Our business hours are Monday through Friday from 7 a.m. to 7 p.m. The main office is also open on Saturday and Sunday from 8 a.m. to 7 p.m. However, the actual moves happen seven days a week across Arvada, Aurora, Boulder, Broomfield, Centennial, Denver, Golden, Highlands Ranch, Lakewood, Thornton and Westminster.
Below is a simple reminder of why we're the best deal in town:
Family Owned and Operated
No Hidden Fees
No Fuel or Mileage Surcharges
Specialized Customer Support — Talk to Real People About Your Move
No Walking Distance Fees
No Taxes on Services
Fully Licensed and Insured — We Have You Covered
No Stair Charges
Only Pay for the Time You Need
Packing Supplies with Sensible Prices
Assembly and Disassembly Included
RECENT MOVING PROZ ARTICLES