MOVERS IN KEN CARYL
Let us Do the Work
Moving Proz is a professional residential and commercial full-service moving company with offices in Ken Caryl CO. We serve the entire Denver CO metro area.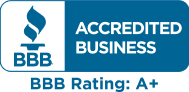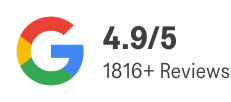 Go-To Movers Ken Caryl CO
Commonly referred to as Ken Caryl Ranch, its population of 34,000 is rather impressive considering it hadn't been developed into a residential community until the 1970s when the land was sold to Johns-Manville Corporation. Its history dating back to its geological formation to Indian camps to the Bradford-Perley House, is even more impressive. Although it's hard to live up to the cool factors Ken Caryl exhibits, we do take pride in our impressive list of moving services and quality of work.
Our professional movers, at Moving Proz, go above and beyond the job at hand. Customer satisfaction is our #1 priority so we ensure we follow through with your every need and complete each task thoroughly. We're also flexible and supportive by answering any questions you may have throughout the process.
We possess qualities that make us proficient and efficient with every move we handle, which includes:
Diligent – attentive to your needs and handling your belongings.
Prepared – supplied with moving equipment and tools, including sufficient manpower and truck space.
Knowledgeable – trained with proper moving techniques including wrapping, packing, and loading.
Respectful – to you, your property, and your belongings.
Friendly – giving you a comfortable and hassle-free moving experience.
Don't let the moving process take the wind out of your sails. Put it in the hands of professional movers in Ken Caryl. You'll be glad you did with Moving Proz.
Honest Ken Caryl Movers
Roughly 70% of families live in the community of Ken Caryl making steady 6-figure incomes. As a family owned and operated company, we know you look forward to spending quality time with your family when you're off the clock. Escaping into Ken Caryl Ranches Open Space to explore the 4,800 acres of preserved land is one such memorable activity.
Our comprehensive moving services prevent you from losing precious time away from family outings so you can start making memories as soon as you arrive. We excel in listening to our customers every need and following through with care.
A few reasons you can trust our moving company in Ken Caryl:
no hidden fees
insured
licensed
Additionally, we come highly rated by others in the metropolitan area. As one of the leading full-service moving companies, we have thousands of reviews left by new customers, repeat customers, and referrals that's earned us near a perfect Google star rating.
"Great movers. The group of 3 men that came to move me were professional, quick, and easy to work with. On top of that this was the best priced movers that I found , and very responsive to all my questions! A++" -Noah S.
Hiring a
Reliable Moving Company
in Ken Caryl
It's important to find reliable movers who can move you out and into your new space on time without incident. We not only ensure your belongings are protected and secure but we also come equipped with supplies that'll protect your doorways, floors, railings, etc. We leave no trace behind even when it comes down to your landscaping.
Best of all, after the last box is unpacked, you'll still have energy to grab a drink and bite to eat at local favorite Blue Spruce Brewing Company and celebrate. Call us now to schedule an appointment for a FREE estimate or simply fill out our online form.
Family Owned and Operated
No Hidden Fees
No Fuel or Mileage Surcharges
Specialized Customer Support— Talk to Real People About Your Move
No Walking Distance Fees
No Taxes on Services
Fully Licensed and Insured— We've Got You Covered
No Stair Charges
Only Pay for the Time You Need
Packing Supplies with Sensible Prices
Assembly and Disassembly Included
RECENT MOVING PROZ ARTICLES