Moving Service In Superior, Colorado
Let us Do the Work
Do we offer Superior moving service? Yes. And yes. And our superior Superior service is available in non-Superior locations across the Denver metro area.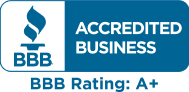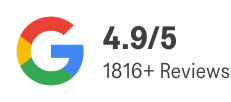 Hiring Dependable Movers in Superior
In 1990, Superior's population was 255. In 2000, it was 9,011. By 2016, it was named the US's best suburb to live in by Niche.com, based on things like education, health and fitness, diversity and employment.
We know what you're thinking. Some hermit is going to be mighty ticked off when he emerges from one of the old coal mines that gave the town its name. Then someone will hand him a Frappuccino and it'll be all good.
If you're moving to Superior, where the median home price is well north of half a million bucks, you're probably not hurting. But that doesn't mean we're looking to put the hurt on you.
People who are smart with their money are our best customers. Investing in Superior means you're the kind of people we like to do business with. You'll love Superior for its great schools, housing stock and active lifestyle. You'll love us for our enthusiastic yet BS-free way of approaching your moving job.
Trust Moving Proz with Your Superior Move
When it comes to choosing a Superior moving service, here's why people dig us (besides our really good hair, fashion sense and sick dance moves):
We're family owned and operated
Transparent pricing (seriously, some companies sneak in charges for stairs — can you believe it?)
We have our papers (insurance, licenses, all nice and legal like)
Packing supplies (and we're not trying to make our margins on bubble wrap)
Disassembly and assembly included (with no extra screws left over)
Real people to talk to when you call (and you will)
Move
with ease
in Superior
Superior is pretty freaking awesome. More than 30% of its land area is open space. Recreation trails tentacle out over more than 29 miles from the town's footprint of just less than four square miles. Not saying Superior requires an active lifestyle from cradle to grave, but it does have 13 playgrounds and six Pickleball courts (along with two outdoor pools, a skate part, disc golf and more).
Admit it. You're feeling Superior. And you know, when your new neighbors, Arlo and Moonflower, invite you over for edibles and Pickleball, you'll want to be well-rested. So reach out and let us handle your move. Fill out our convenient online form for a FREE estimate or call us at (866) 983-5604.
RECENT MOVING PROZ ARTICLES