Movers In Columbine
Let us Do the Work
Moving Proz is one of the top professional residential and commercial moving companies with offices in Columbine CO. We serve the entire Denver CO metro area.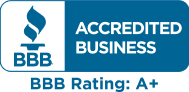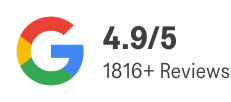 Experienced Columbine Movers
From W Bowles Ave. to Hwy 470 and Hwy 121 to Hwy 75, our experienced Columbine movers are happy to accommodate the residents and businesses residing in this sparse suburb of Denver with their moving needs.
Columbine is an unincorporated community within Jefferson County. It's a comfortable town to live, work, and play in for all ages including families, children, single individuals, and retirees. It has a great school district composed of A-rated schools like Columbine High and Normandy Elementary, shopping and dining off S. Pierce St. and W. Bowles Ave. It also has several parks scattered throughout including the scenic Robert F. Clement and Wayside Meadows Park.
People come here to lay down their roots, even though it's a 30 minute drive from the center of the Denver metropolitan area where most of the residents work. In fact, homeownership in the town consistently stays near 90% year after year. If you're planning on making a move to Columbine, hire professional movers to get the job done proficiently and efficiently.
Maybe you just need a piano moved from one room to another. Maybe you're relocating your restaurant down the street. Maybe you're moving up a few floors in your apartment building. Let us help! We have sufficient manpower, professional moving equipment, and utilize specialized techniques to safely and effectively complete your move quickly, safely, and within budget.
Benefits of Hiring
Professional Movers
in Columbine
Moving on your own can leave you in shambles. If you're working and trying to pack for a move, it can be a gruesome process that lasts for weeks. It can leave you exhausted and moody. This is no way to end one chapter of your life and start a new one. Moving sucks but we make it fun!
Our professional movers serving Columbine come charged with positive attitudes and strong work ethics to give you the best moving experience possible. There are many benefits of our moving services to make the process less painful – physically, mentally, and financially. They include:
Reducing the risk of injury to yourself.
Saving time.
Cost-effective.
Preventing property damage.
Relieving stress.
We understand that your moving needs and budget may differ from your neighbor. Aside from our comprehensive moving packages, we offer customizable packages as well. That way you can pick and choose the services you want while staying within your budget.
When to Hire
Moving Help
in Columbine
If you have an upcoming move in Columbine, whether you're moving out of the big city into a condo by Chatfield Dog Park, moving out of Columbine Townhomes to a single-family home in Columbine Knolls, or downsizing from a million dollar property in Columbine Heights to a completely different state, it's always best to plan months in advance. This is especially true in the summer months when the moving industry is in its peak season. At Moving Proz, we offer an easy and convenient FREE moving estimate to get you started. This allows you to plan your budget and choose the moving services for your needs.
This is highly important when you're moving your business in Columbine. Not only will it help you budget but schedule arrangements too. Our quality care and fast moving performance can have you moved out and into your new office or commercial space so you can get back to work in no time. Call us at720.644.8433 to get started.
Family Owned and Operated
No Hidden Fees
No Fuel or Mileage Surcharges
Specialized Customer Support— Talk to Real People About Your Move
No Walking Distance Fees
No Taxes on Services
Fully Licensed and Insured— We've Got You Covered
No Stair Charges
Only Pay for the Time You Need
Packing Supplies with Sensible Prices
Assembly and Disassembly Included
RECENT MOVING PROZ ARTICLES