Professional Movers In Five Points, Colorado
Looking to make a move to Five Points? Welcome to the party — you're late. Whether that's fashionably is up to you, but in Five Points, you better bring it. The community's current evolution dates to the 1995 opening of Coors Field. Within 10 years, the RiNo Art District was bringing a new kind of hip to a part of town that established its street cred more than half a century prior, when jazz greats including Count Basie, Miles Davis and Thelonius Monk played Five Points clubs such as the Rossonian Lounge. With Five Points deftly dancing the development versus historic district tango, prospective residents and businesses need the guidance of professional movers. Let us lead.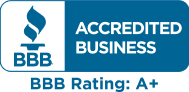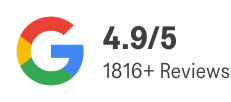 Pro Moving
Services
in Five Points
Moving Proz can move you in ways you never imagined. Like opera. Except you might actually come to see us. Among our services:
The Finer Points of Five Points
Let us not confuse Denver's Five Points with the Five Points of "Gangs of New York" (the one where Daniel Day-Lewis didn't win an Oscar and Marty Scorcese managed to make Leo DiCaprio prettier than Cameron Diaz).
Five Points is directly northeast of downtown Denver. Residents tend to be educated (57% hold at least a Bachelor's degrees), renters (70% of all units) and have short commutes (66% report less than 30 minutes).
Named for the five-point intersection of 26th Avenue, 27th Street, Washington Street and Welton Street, Five Points began as a desirable and diverse suburb populated by German, Irish and Jewish residents. By the 1920s, its population was mostly black, giving rise to its reputation as the "Harlem of the West."
Urban decline hit Five Points in the 1960s, but the climb back up started in the 1990s. Now, the Rockies, RiNo and annual events such as the Five Points Jazz Festival and Juneteenth Music Festival make Five Points one of Denver's leading cultural hotspots.
Your Pro Moving Company in Five Points
You want Five Points. We can deliver it to you (well, you to it, really — but you know what we're getting at). Fill out our online form or give us a call to get a free quote. Our pro movers work seven days a week, and we have office hours all week, too. Remember, Moving Proz gives you:
A Family Owned and Operated Business
Fully Trained Actual People Providing Customer Support
The Legal Stuff (Licensing and Insurance)
Packing Supplies at Non-Gouging Prices
No Hidden Fees
No Walking Distance Fees
No Stairs Charges
Assembly and disassembly
No Fuel or Mileage Surcharges
No Taxes on Services
Billing in 15-Minute Increments (Done at 5:05? You're Not Paying Until 6)
RECENT MOVING PROZ ARTICLES