Moving Services In Northside, CO
We Do All the Work
Looking for a professional residential and commercial moving company serving Northside that won't jerk you around? Congratulations, you found us! Isn't it great when the stars align like that? We're getting a little misty just thinking about it.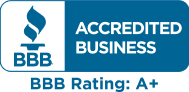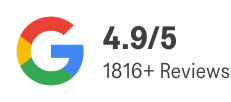 The Best Moving Services for Northside, CO
The Northside neighborhood of Denver is known for being a walkable, convenient place to live, with numerous restaurants, businesses and parks within just a few steps of where you are. But you weren't planning on walking all your belongings to your new place, were you? Good, because you could end up regretting all that extra stress on your back later in life. Lucky for you, our expert movers in Northside know everything it takes to provide you with a stress-free experience from start to finish. They also know how important it is to stretch before strenuous physical activity, so they'll be fine.
When you choose us to provide comprehensive moving services for your home or business, you can rest assured our goal is always 100% customer satisfaction. Need your most precious and fragile belongings packed with care? You got it. Have a lot of heavy furniture going with you? No problem, we have the muscle. Don't like our haircuts? We'll…talk about that.
Unlike a lot of other moving companies, we're not going to pull the bait-and-switch and surprise you with a lot of hidden fees. Our no-hassle pricing means what we quote you is what you'll pay. We're interested in building strong relationships with our customers. (We also know that Yelp is a thing, so yeah.)
Get in Touch
With Us
Today
When you need the area's best movers, our moving company is the right one to call. (Sorry that sentence was a little awkward — that's an SEO thing. Blame Google.) To get a free quote for your next move, just reach out to us at 720.644.8433 or fill out our online contact form if you have social anxiety. We're open Monday through Friday from 7 a.m. to 7 p.m. and Saturday and Sunday from 8 a.m. to 7 p.m. That's right, we wake up early on the weekends to help you. That shows you just how much we care, so why not give us a call?
RECENT MOVING PROZ ARTICLES