RELY ON ONE OF THE TOP LEE'S SUMMIT MOVING COMPANIES
YOU'LL BE MOVED BY OUR SERVICES
Anyone can move boxes, but few moving companies can pack, transport and assemble your belongings with such care and speed. Discover why homeowners and businesses throughout Lee's Summit and Kansas City turn to the crack team at Moving Proz for their relocation needs.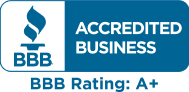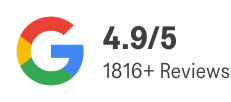 AFFORDABLE MOVING COMPANY IN LEE'S SUMMIT
There are tons of Lee's Summit moving companies in the area, but not all of them are licensed. Fewer still are insured. Most aren't punctual. And nearly all of them charge too much.
By process of elimination, our professional moving services are #1.
Oh — and check the reviews, sweetheart. Yelp, BBB, Angi, Doug's Rolodex … we consistently outperform the competition.
Because we're a local, family-owned and -operated enterprise, we understand what makes Lee's Summit so special (and why we're ranked in the top 27 best cities to live — according to CNN Money). But we also have team members from around the globe who gleefully remind us of all the things Lee's Summit lacks.
So, our perspective is balanced.
And we completely understand why you'd want to move here and why you'd want to leave. Either way, we can help — whether you're looking to upgrade offices or simply change homes. For an extra fee, we can even organize a goodbye or welcome party (or both).
PROFESSIONAL MOVING SERVICES IN LEE'S SUMMIT
Like most moving companies, we strive for 100% customer satisfaction. The difference is that we actually succeed where most others fail. That's because, for the full duration of the move, we treat all your belongings as if they were our own. This includes packing, transporting and re-assembling your gear with unparalleled attention to detail.
We sometimes amaze ourselves.
More important, we always amaze our clients.
Below are some of the moving services that seem to really impress our residential, commercial and municipal customers:
If quality and experience are what you're looking for in your Lee's Summit move, consider Moving Proz for honest and trustworthy service. That we're laughably affordable is simply icing on the cake. (Note: Neither cake nor icing is included in the base price.)
Get a Free Moving Quote
MOVING TO LEE'S SUMMIT: WHY DO IT?
Being just 20 miles away, it's easy for Lee's Summit to get lost in Kansas City's shadow. How could our tiny 'burb compete with the likes of the Royals, Chiefs, Kansas City Zoo and Starlight Theatre? Our sleepy town boasts many top-rated attractions, whether you're a nature lover, sports enthusiast, foodie or someone who wants to spend more quality time with their family.
If you're moving here, you probably know this already. If you're leaving, none of the above was enough (apparently).
Either way, you'll need bubble wrap, trucks and strong backs. But if you're reading this now, you're probably short in one of these departments and need help. That's where we come in. Let us help you pack up your old digs and set you up in your new spot — all without your having to lift a finger.
Affordable pricing. Unmatched efficiency. Zero surprises.
This is what we offer at Moving Proz.
READY FOR A CHANGE OF SCENERY? CONTACT US
If you're looking to change homes, offices or entire cities, contact Moving Proz via phone (913-937-9476) or through our email form. Once we've analyzed the job, we'll provide a free, no-obligation quote — complete with timetables, schedules, driving routes, inventory and all associated fees.
Remember that when you hire our professional moving services, you benefit from the following:
Family Owned and Operated
No Hidden Fees
No Fuel or Mileage Surcharges
Specialized Customer Support — Talk to Real People About Your Move
No Walking Distance Fees
No Taxes on Services
Fully Licensed and Insured — We Have You Covered
No Stair Charges
Only Pay for the Time You Need
Packing Supplies With Sensible Prices
Assembly and Disassembly Included
RECENT MOVING PROZ ARTICLES