Leavenworth Movers
The Ultimate Pro Movers
of Metro Kansas City
At Moving Proz, we're the experts of shuffling
residential and commercial property from A to B.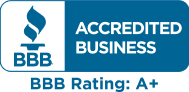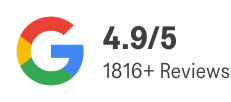 Our Service Area
We blanket the Kansas City area more snugly than the Chiefs' secondary. 
We service places such as:
Professional Leavenworth, KS Movers
Oh joy, another move to, from, or around Leavenworth, KS (said no one ever). But fear not, for Moving Proz is here to save the day with our insanely talented, overly enthusiastic, and weirdly good-looking staff!
You might be wondering whether our expertise is limited to homes and apartments. Smooth those furrowed brows, because we just happen to be moving geniuses when it comes to office moves, piano jobs, and even industrial relocations. No challenge is too mighty or minuscule for our team. We're as versatile as a multi-function spork.
When you need a posse of seasoned, skilled moving specialists who possess uncanny wit and charm, give Moving Proz a buzz. Our mission? To make you 100% satisfied with your Leavenworth move while injecting a healthy dose of dry humor into your inevitably thrilling relocation adventure.
The Most Affordable, Affable, and Attractive Movers Money Can Buy
Moving, packing, and a hint of magic — that's the formula our dedicated team combines to create a splendid moving extravaganza. With our eyes set on the sweet 100% customer satisfaction prize, we ensure that our comprehensive moving services (including packing and piano moving) go off without a hitch.
We understand that entrusting us with your belongings is a big deal (no pressure), and we're committed to treating every little thing with the respect and care it deserves. It's a delicate dance, but we've nailed the choreography.
As delightfully skilled movers in Leavenworth, we're here to make your transition smooth. With a sense of pride and a touch of charm, we're standing by to be your go-to moving company in Leavenworth, offering an array of services that cater to your every whim.
Get a Free Moving Quote
Moving to Leavenworth
Leavenworth, KS — home to 36,000 happy souls — is a short hop away from Kansas City. We've got parks, memorials, and a performing arts center that'll make Broadway look like a school play.
Looking to join the party? Get on board with our local Leavenworth moving pros. Transparent pricing, no tricks, and zero surprises. Just seamless moves and glorious smiles. 
Let Us Move You….
Craving more tantalizing tidbits about our award-winning Leavenworth moving company? Spoiler alert: we do free quotes!
Simply give us a ring at 913-251-9037 or waltz on over to our online form.
By the way, our Moving Consultants are here for you Monday through Friday from 8 a.m. to 7 p.m. and Saturday from 9 a.m. to 5 p.m. And you heard right — we schedule moves seven days a week, because we're just that dedicated.
RECENT MOVING PROZ ARTICLES